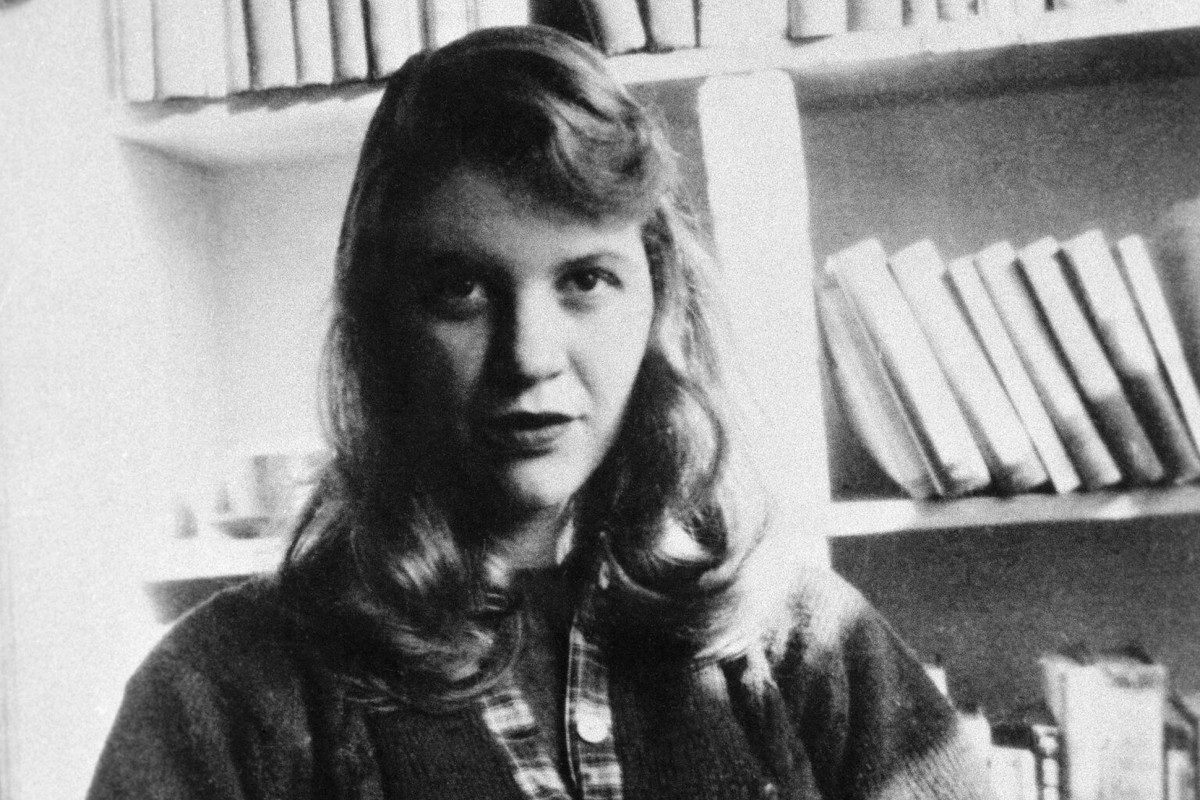 Pregnancy and parenting are "extreme experiences that stretch our understanding," writes Lily Gurton-Wachter at the Los Angeles Review of Books. They "push us beyond comfort or even comprehension." Women risk their own lives to give life to a stranger, a tiny human whose future is entirely uncertain. Parents live with constant dread of all that could befall their children, an anxious state, but also a vulnerability that can make us deeply sensitive to the fragility of human life. Gurton-Wachter compares motherhood to going to war, "a profound, frightening, exhilarating, transformative experience at the boundary of life, an experience from which one comes back a different person."
It's a comparison Sylvia Plath would likely appreciate. With her ability to compress personal experience in collections of surprising, often violent, images, Plath expressed deep ambivalence about motherhood, undercutting a tradition of sentimental idealization, giving voice to fear, discomfort, bewilderment, and mystery.
In "Metaphors," from 1960's Colossus, she begins with a playful description of pregnancy as "a riddle in nine syllables." Within a few lines she feels effaced and starts to "see herself merely as a 'means,'" notes Shenandoah, "almost an incubator… This culminates with the last line, where she realizes that she is forever changed, irrevocably": "Boarded the train," she writes, "there's no getting off."
In 1961, after the birth of her daughter, Frieda, Plath wrote "Morning Song, which might be read as almost an extension of "Metaphors." It is "one of her most unusual poems," writes Maria Popova at Brain Pickings, "both paean and requiem for new motherhood—the love, the strangeness, the surreal and magnetic disorientation of it." Published posthumously in Ariel, the poem addresses itself to the new arrival, in a series of stanzas that capture the awe and anxiety of those first hours after her birth. In the audio above from the Academy of American Poets' annual Poetry & the Creative Mind event, hear Meryl Streep read the poem "with uncommon sensitivity," Popova writes, "to the innumerable nuances it holds." As you listen, read along below.
MORNING SONG

Love set you going like a fat gold watch.
The midwife slapped your footsoles, and your bald cry
Took its place among the elements.

Our voices echo, magnifying your arrival. New statue.
In a drafty museum, your nakedness
Shadows our safety. We stand round blankly as walls.

I'm no more your mother
Than the cloud that distills a mirror to reflect its own slow
Effacement at the wind's hand.

All night your moth-breath
Flickers among the flat pink roses. I wake to listen:
A far sea moves in my ear.

One cry, and I stumble from bed, cow-heavy and floral
In my Victorian nightgown.
Your mouth opens clean as a cat's. The window square

Whitens and swallows its dull stars. And now you try
Your handful of notes;
The clear vowels rise like balloons.
Streep's reading of Plath will be added to the poetry section of our collection, 900 Free Audio Books: Download Great Books for Free.
via Brain Pickings
Related Content
Hear Sylvia Plath Read 50+ of Her Dark, Compelling Poems
Discover the Paintings, Drawings & Collages of Sylvia Plath: Now on Display at the Smithsonian National Portrait Gallery
Hear Sylvia Plath's Barely-Known Radio Play, Three Women
Josh Jones is a writer and musician based in Durham, NC. Follow him at @jdmagness
Hear Meryl Streep Read Sylvia Plath's "Morning Song," a Poem Written After the Birth of Her Daughter is a post from: Open Culture. Follow us on Facebook, Twitter, and Google Plus, or get our Daily Email. And don't miss our big collections of Free Online Courses, Free Online Movies, Free eBooks, Free Audio Books, Free Foreign Language Lessons, and MOOCs.
The post Hear Meryl Streep Read Sylvia Plath's "Morning Song," a Poem Written After the Birth of Her Daughter appeared first on IACCCE.
The post Hear Meryl Streep Read Sylvia Plath's "Morning Song," a Poem Written After the Birth of Her Daughter appeared first on House Of Harmony.
Source: http://houseofharmony.us/feed